New outlook....
I've got a whole new outlook of my blog. Design slightly different. More impoverished and improvements this time though background and design almost like the previous blog. I like black as a background anyway. Well, at least you can see a moving pictures of my life. I wanted to put the baby photo of me, but can't find. But the pics here shows all my family, friends and my life. I know about the site meter looks weird up there. But dun worry, Ivan is trying to help me fix the problem. I dunno anything about HTML code so gotta ask the experts. Well, there will be as usual updating for music weekly plus those messages u see at the sidebar. Those I have decided to put the lyrics of the song I put in my blog weekly. As for the movies weekly update like my old blog, well, I'm considering if Ivan can't fix the problem, perhaps I may take that segment out. Otherwise, I'll put it as my blog entry then but once new entries come in, it'd be pushed down, so not that advisable. If not, I can just put at the sidebar after the tag board. Actually it's already not advisable to put the tagboard right at the bottom. I'll reconsider that thought....
Okay, well, been some time since I last wrote my blog cause of some template error. It just suddenly have this prob and I overwrite the old format so turned out in a mess before. Then I just finished my last paper yesterday. The Accounting paper sucks big time. The moment I saw the questionpaper, I feel like crying cause I really dunno how to do a single question. I'm prepared that I may need to repeat this subject again. Have u ever come across an Accounting paper which turns out to be 80% theory with only 2 full questions that are calculations? U dun even need a calculator for this accounting exam I think...And the calculations question are not those that often come out past years, statements, cash budgets, etc. Think everyone did badly for this accounting. I was realli depressed and demoralised after this paper, but lucky all my friends and my bf consoled me.
Yesterday was our 1 month anniversary. Time realli flies...I had to meet Luther after his work at 6pm. So I reached Orchard at 5pm. I was in school chatting with my friends. We chatted since 2pm till 4.30pm then I left for town. I walked around then just got a seat and waited for him. His ankle was injured due to soccer. Bad sprained...but he still came to meet me. Guess he did not want to disappoint me. I went to the bus stop to meet him. We decided to catch a movie at Lido. Movie tickets increased by 50 cents on weekdays (MOn-Fri)...gosh...I wun be surprised by the increase in piracy rate too. So we are in time to catch XXX. I did not watch the first show actually but this show was okie. Never liked such shows lah. Yes I like action shows but not this kind. Perhaps is cause this show dun have the heart-throb pple in it. We bought Mac and ate in the theatre. The aircon was bloody cold. I was realli tired I guess cause I did not realli sleep properly the previous night before the last paper. So halfway thru the movie, I felt sleepy. Even the scene was action scene, my eyes still felt heavy. I gave Luther the present I bought. He's always wanted the black and white wrist band. So I just happened to mention to my sis, she told me she saw this shop in far east selling Nike wrist bands for anti-racism. But she forgot the shop name. I searched high and low for the wrist band. Even went to this shop but din see it. After I realised, I went to the shop a second time to confirm I saw the wrist bands at last. My sis had thought it was $12 only but it was more than that. After the show, we took some pics...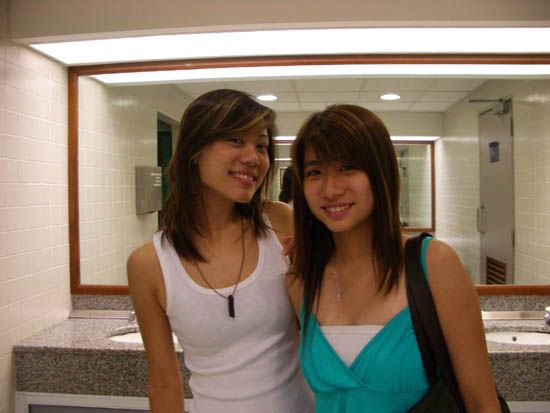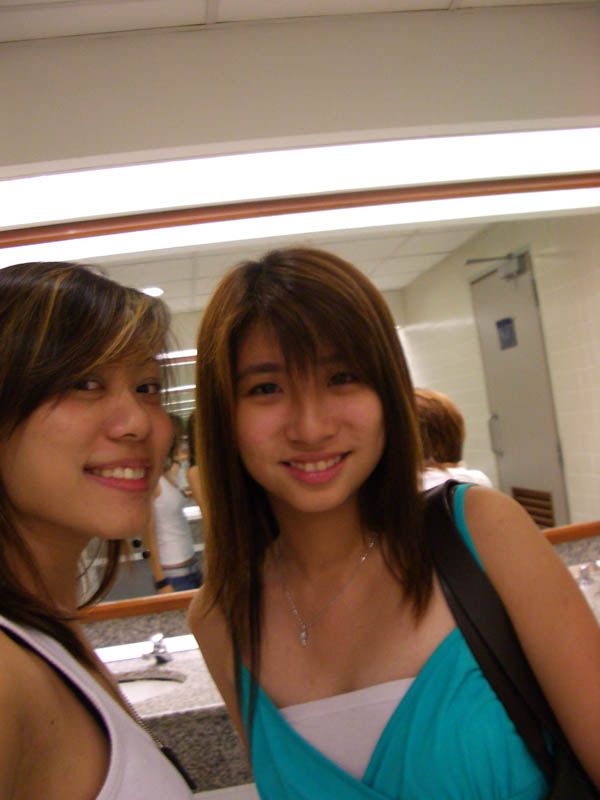 Adeline knew I brought a camera, she insisted we took it in the SIM toilet...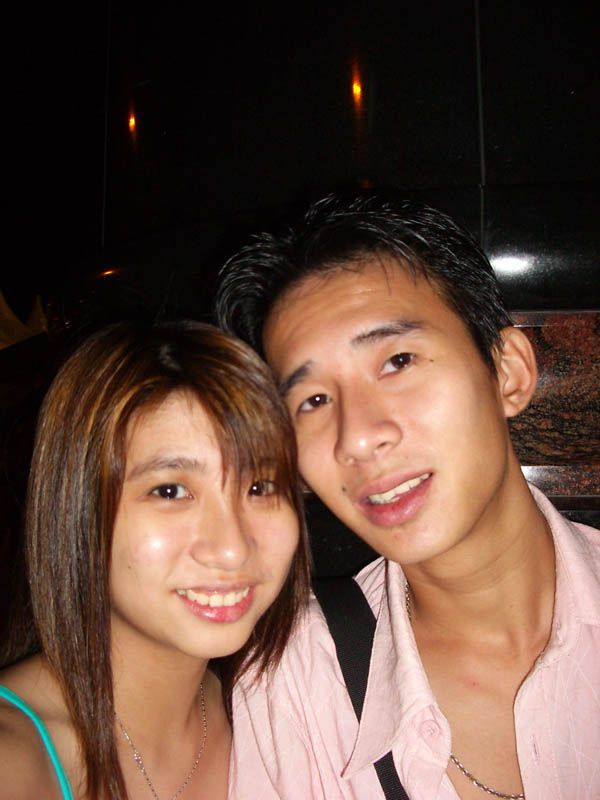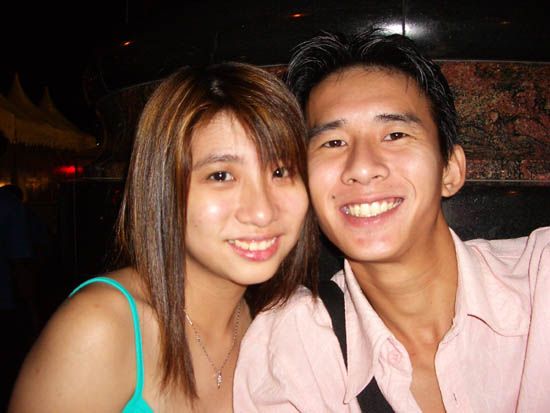 My second bf...but can count the first too officially mah...
Labels: anniversary, exams, new look
[x] Shireen signing out at
3:09 PM