More Pics from the Wedding...
Photos all by official photographer, Wan Sheng. Credits to feldbery for publishing of photos...
Me last minute applying make-up when realising that my dad would wanna take a family photo with my sister in her gown...
Our family photo...
Me wiping my teary eyes too after seeing my sis started crying once her veil was put on. I did not even realised Wan Sheng took an ugly photo of me. He likes to take candid shots of people, look more real and natural...
A shot with my relatives who were present at our house early...
Helping my sis put on her shoes...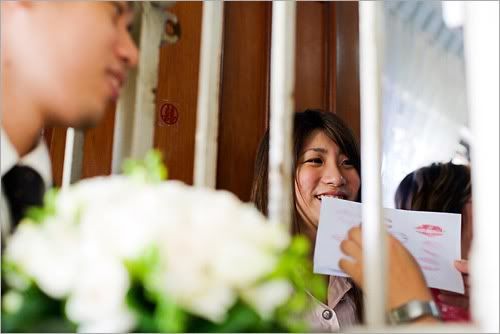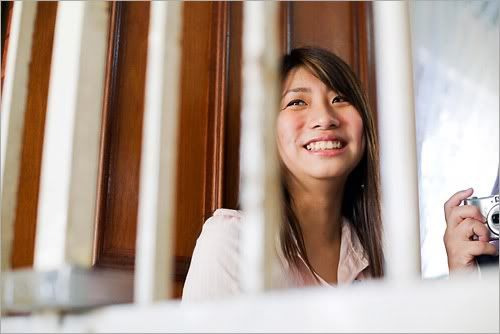 Putting the groom into several tests before letting him enter the house...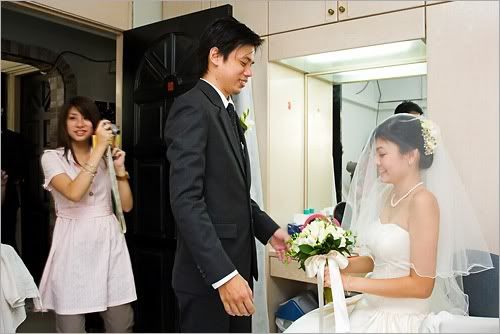 Finally he met his bride...
Looking at the photos we took earlier whilst at Chris's parents' house...
All the man gathered including the videographer...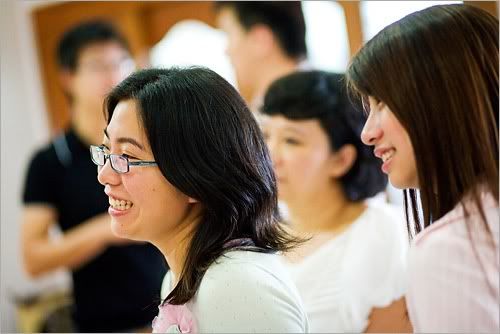 Amelia...Wan Sheng actually took quite a number of photos of her alone but she never get caught off guard all because she was so cute and photogenic...
Back at our own house, getting along with the tea ceremony for photo shoot and video recording...
At the ceremony area...
Nice rite? It is definitely in Singapore...My sis has always love Martha Stewart weddings so her idea concept of flowers all come from Martha Stewart's Wedding magazines...
Walking down the aisle...
My auntie said I look good in this photo...it's a nice photo. No wonder his pay is so high...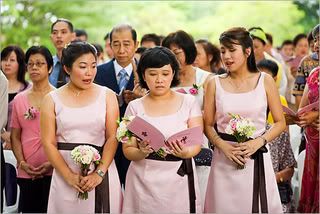 During the ceremony...
Hearing my sis singing to Chris, You Make Me Feel Brand New...
Though her nervousness made her sound horrible, she still sounded good and it did touched a lot of pple...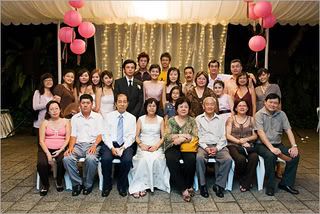 Our whole family photo at last!!! My maternal side
[x] Shireen signing out at
3:05 PM