A Happy Belated Teacher's Day to all including myself actually. Supposed to have a teacher's day celebration after church service at this Ghim Moh CC KTV Function Room but I did not turn up. But I still felt good being a Sunday School teacher for 3 years now. Going to continue again next year but perhaps teach a higher level of Primary 1 now that my old batch of students will be joining that class. I really miss them. October will be my last month teaching them this year. So I might consider having a Colouring Competition again if there's chance. What was the most happy thing so far was receiving a simple Teacher's Day card from 3 of my students today. They were given simple star-shaped cards and were told to write to whoever they want to give to. There were 3 teachers teaching in consecutive months in a year and I was told I got the most number of people who wrote my name. Was so touched. I will surely keep the cards. I would never have known they actually thought of me. These three students are girls and perhaps I wasn't a fierce or strict teacher. I believe that kids nowadays have to be soft to them. Even when they do wrong things, must explain to them nicely. One of the girl, Ashley was the problematic girl I call her in my class. She could not get along with another girl, Lynette as she is rather temperamental so I often have to break them up and let them make up again. They actually listens to them after I talk some sense to them. If you do rem, Ashley is also the cheeky young kid who frequently tells everyone they're sexy and how she wanna matchmake other guys with people she thinks it's sexy.
Card from Ashley...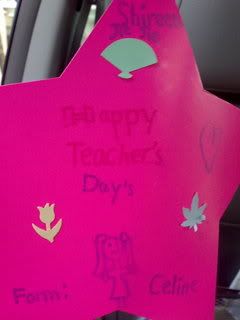 Card from Celine...the quietest girl in my class and the most obedient girl, I like her a lot cause she's easy going...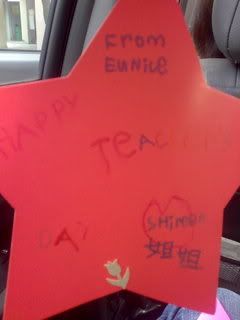 Card from Eunice...She just joined my class this year so next year she will still be in Pre-schooler's K2 class and I most likely will be teaching Pri 1...
I have been having Japanese food past 3 days. I had Sukiyaki for lunch on Thursday with Yow, Chris and Angela, went to Sakae Sushi on Friday with Yiwei before catching Ratatouille and went to Sushi Tei @ Raffles City for lunch today. It's just so coincident I had Japanese food. But all three times were different food. I had rice on Thursday, Soba Soup on Friday for dinner and had Cold Tenzaru Soba for lunch today.
At Heeren's Sakae Sushi...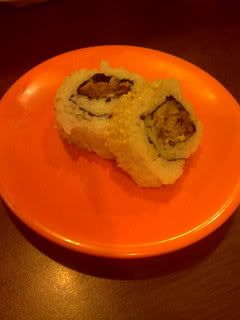 Soft Shell Crab Sushi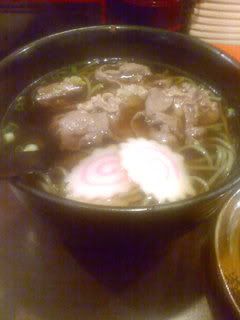 Yakiniku Soba...
Chawamushi...This chawamushi at Sakae wasn't very nice. The ingredients were just crab meat and mushroom on the top layer, I preferred the one at Sushi Tei, at least it had chicken and ginko nut at the bottom layer. The crab meat was a bigger piece at Sushi Tei's too
Labels: church, teacher's day
[x] Shireen signing out at
8:27 PM