My very first ride on the Singapore Flyer was on a public holiday so I expected the place to be crowded especially it's few days after the F1 SGP period so many tourists were still in Singapore and there were lots of kids around with either school field trip or with their families. My friend suggested going for 6.30pm flight as we can get to see the dusk and night.
Before the entrance of flyer...
After lunch, we walked over to Singapore Flyer to get the tickets first and then went to catch a show first at Eng Wah, My Best Friend's Girl. The show ended at around 5.30pm and we went to Singapore Flyer and I grabbed a hotdog from 7-11 cause I was a little hungry. They couldn't accept my $50 note and I had no small change. My friend had some coins left so we forked out our coins just to pay for this $2.50 hotdog. Then we went to Popeye (similar to KFC but slightly higher price) and my friend got the mashed potato there. It's nice, really different taste to KFC's. I dun really fancy fried chicken so though my friend highly recommended me to try the food there, I did not want to have my dinner there.
So we went in and there was a queue at the security check and photo-taking. Then the queue at the boarding flight area was rather fast and we got on to the carriage.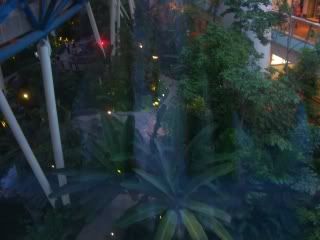 The Yakult Rainforest Walk below the flyer...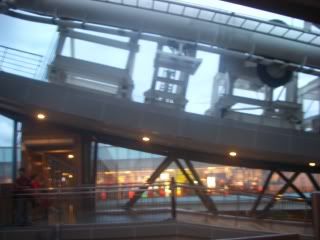 The boarding flight area...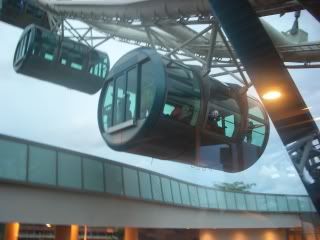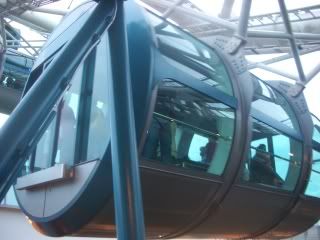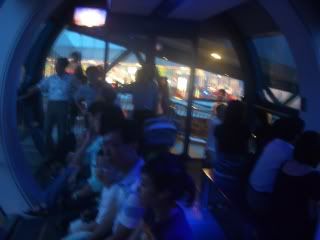 The interior of the flyer carriage...

Taken from inside the carriage I was in of the carriage ahead of us...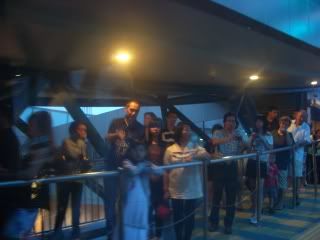 Just enjoy seeing the rest of the pics...You can see the difference of the lighting in the photos later...
The F1 Suite where all the F1 cars are kept in....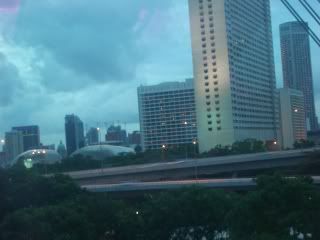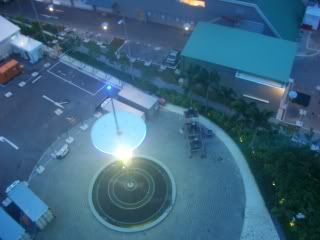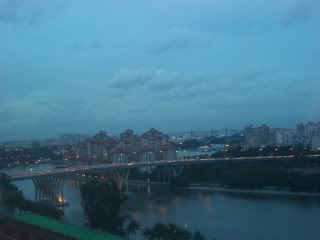 The Benjamin Shears Bridge aka Nicoll Highway...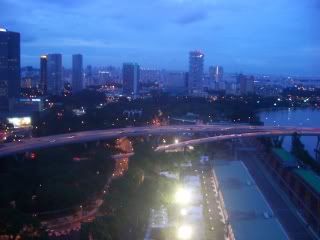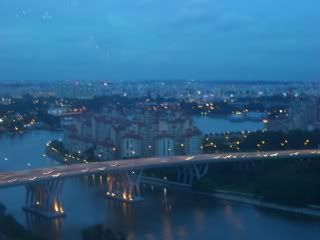 The lights are all coming out...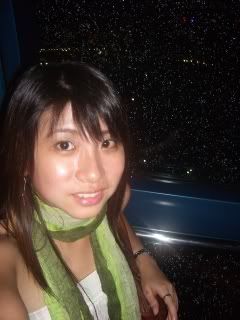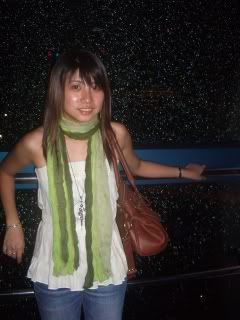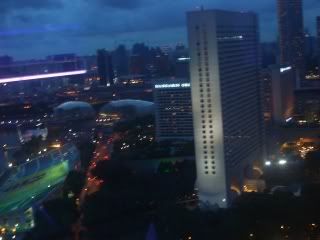 The Esplanade, saw the bug's eye?
Marina Barrage....
To show that we're on the highest point of SG Flyer, 180-degree...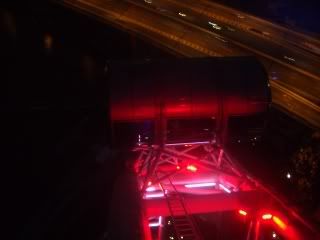 Next time I should try the Flyer when it is in the daytime...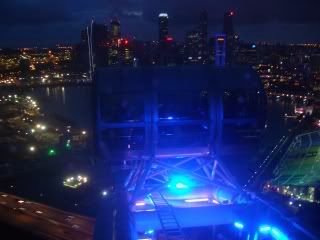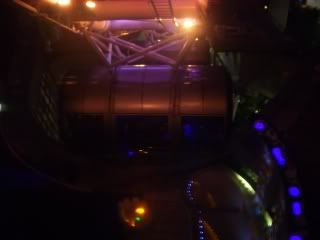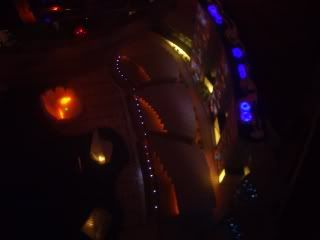 My own feet....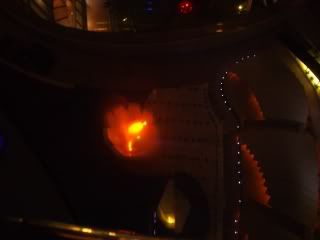 Reaching towards the end of the ride...
Labels: Experiences, SG Flyer
[x] Shireen signing out at
12:14 PM
Connected
Synopsis:
A single father receives a sudden distress call from a stranger. She claims she and her young daughter are kidnapped by brutal gangsters and begs him to save them. Caught in a difficult situation on whether to rescue this unknown person, his instincts tell him that he may just be the only thing standing between them and a painful death so he decides to help.
Reviews:
What would you do when out of the blue you receive a strange phone call from someone who says she has been kidnapped and demands that you keep talking on the phone? It may sound absurd but the majority of us would definitely hang up. Call it an entertainment or creative thinking; director Benny Chan would be someone who would want you to continue talking. As mentioned right at the end credits, "Connected" is a Hong Kong remake of Hollywood's 2004 thriller "Cellular."
For a Hong Kong production from a Hollywood remake, I would say "Connected" does well above average. With endless action scenes right from the opening to the ending, audiences would never fall asleep in the cinema. No time for yawning either. More fists fly this time, with endless car chase scenes, leading to a massive halt when Louis Koo's small car crashes into a massive sixteen-wheeler carrying cartons of Pepsi (Think Pepsi probably sponsored tgat scene for Louis Koo asw he is one of spokesperson of Pepsi this year too). Anyone might think "Connected" is yet another big-budgeted Hong Kong movie with A-list actors which eventually fails to impress. Well, expect the unexpected then. Throughout the entire running time, with a soundtrack that races against your own heartbeat, I would say the performance is quite awesome. Both Barbie Hsu and Louis Koo's acting were convincing (well, at least to me), especially Barbie Hsu's. Her shaking hands really do the trick in fleshing out a scene involving an escape from a constricted place.
At any point when you think that it has become less intense, you might want to go "Oh, well okay. This is the end." Wrong! Just when you least expect it, the action starts hitting hard again. Like I said, expect the unexpected. Perhaps, this movie deserves more action than talking. One of the things that may bug some audiences might be the shooting scene. Do good guys never get hurt? Call it an art, if you may. The next time when a stranger calls, you might be tempted into thinking that you have only two options. One: Hang Up. Two: Continue talking. Who knows, you might find yourself in active pursuit of the country's deadliest kidnappers.
All I can say it is said that Louis Koo did all thee dangerous stunts himself without aany double. And what is a little irrealistic is with all the car crashing and turning upside-down, the phone is still intact and perfectly in the same position where Louis left it at. But at least, watching Connected is still a choice to watch it as the storyline is changed a little though the plot was the same as the original.
Ratings:
Story: 7/10
Acting: 9/10
Direction: 9/10
Visuals: 8/10
Overall: 4/5 stars
Labels: movie, reviews, synopsis
[x] Shireen signing out at
9:13 PM